Erotic Lesbian Fairy Tales Vol. 14
Three Christmas Books
Red Riding Hood Jingles Through The Snow
A widowed seamstress trudges through a wintry squall on her way to an imposing, and possibly bewitched manor house. Serafine, known as Red Riding Hood as a child, ignores the villagers' warnings of strange goings-on as the owner of the house has requested her services, and she must earn money to feed her family. Measuring and fitting a customer is routine for a needlewoman, and Serafine expected to spend the afternoon in a pleasant room as she completed her work. But her stay in the mansion turns out to be anything but normal. Instead of dreary, mundane and boring, her experience is sizzling, euphoric and passionate. And that's just the beginning.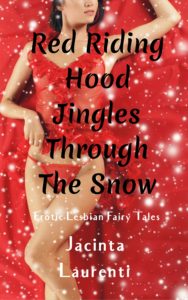 https://www.amazon.com/dp/B01NCLNIVD
Gretel & The First Day of Christmas
Living in a manor house and being a landlord to tenant farmers and their families brings responsibilities. And that doesn't leave much time for self-indulgence. On Yuletide Eve, Gretel is on her way to visit a farmer when she stumbles upon a stranger who pleasures herself in public. And Gretel joins her in self-gratification before she is whisked away to a secret hideaway. Minutes turn to hours as the women engage in a sizzling, frenzied escapade that leaves Gretel euphoric and satiated.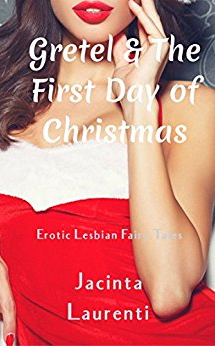 https://www.amazon.com/dp/B01NAMOFI4
Briar Rose Trims The Tree
A king imprisoned. A princess to the rescue. An enchantress pulling the strings. Briar Rose's father is being held captive, and she risks everything to save him. But everything is not what it seems. Instead of a king in distress, Rose discovers a sorceress, Natali who has heard whispers of the princess' antics and will do anything to bed her. And Natali's wish is fulfilled in the throne room, on the king's throne where Rose's ancestors have been crowned for hundreds of years. One night is all they have and their tale sizzles across the page as their arousal ignites a blistering heat that warms them throughout the wintry night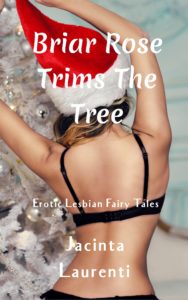 https://www.amazon.com/dp/B01MY3KHBY
Erotic Lesbian Fairy Tales Vol. 14
What do a seamstress, a landlord and a princess have in common? These three sexy headstrong women defy convention by engaging in a sizzling dalliance with a stranger. And it wouldn't be a fairy tale without a little magic. Sorcery swirls around them like a sprinkling of snowflakes as three enchantresses cause plenty of mischief. Our heroines are desperate for gratification, and despite having no magic powers themselves, they both take charge and are schooled in the ways of love. Wintry weather does nothing to stop the steamy blistering heat the women incite during the Yuletide season.