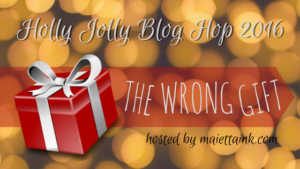 I mentioned last week that I'd be participating in a Holiday Blog Hop.  Come back on December 21 when I'll have the link to all the fabulous authors and their stories.
Many thanks to Elizabeth Barone for organizing this and making the banner. Check out her website http://www.elizabethbarone.net
UPDATE
Here's the link to the free stories. The authors who contributed are from a variety of genres including romance, science fiction and fantasy as well as my usual sexy lesbian fairy tales. My latest story about Rapunzel – one you've never seen before – is included.
 http://maiettaink.com/holly-jolly-blog-hop-2016/
Two of the stories are listed here
and here
http://writeravamallory.blogspot.com.au/2016/12/the-holidays-are-quickly-approaching.html
Two of the authors listed on the main site were unable to submit their work due to illness.
 Read and enjoy.